Within the Wojo coworking spaces, the Business Partners occupy a central position. In permanent contact with the members of the community, they know the activity of each one, and propose animations and connections likely to help companies and self-employed to develop their activity. They tell us about their daily lives and the way they support Wojo clients.
Within the Wojo ecosystem, nearly 6,000 members from a wide variety of backgrounds rub shoulders: large groups, SMEs, fast-growing start-ups, freelancers, etc. This diversity is one of the main assets of coworking spaces, provided that links are created and meetings between all these people are encouraged. This is one of the missions of the Business Partners, a position created by Wojo to strengthen the support of its members.
Business Partner, a daily partner for companies
Within Wojo, a Business Partner, BP for short, has the mission of being in contact with the community," explains Marine Delacour, BP at Wojo Saint-Lazare. We create links with our members on a daily basis, we take an interest in their activities, their interests, and we try to put them in touch with each other. »
But their mission does not end there. "We are also there to support the companies in their daily life on the site, to manage contracts, to help them when they encounter a logistical or technical problem. In short, to allow them to concentrate on what is essential: their business," adds Alix Dupont, also a Business Partner at Wojo Saint-Lazare.
We have a very wide range of services: whether it's lending a pen, identifying a member who can meet a need or recommending a restaurant for lunch, we know how to do it!" smiles Emmanuelle Aubert, the "flying" BP who divides her time between the two Lyon sites, Wojo Part-Dieu and Wojo Grand Hôtel-Dieu. When we have external visitors, for a meeting room rental or an event, I like to make sure that they feel good at Wojo and want to come back. "A positioning that sums up the spirit of the workspitality dear to Wojo, and which also relies on Community, a digital platform that allows you to keep in touch with the community and its news at all times.
In-depth knowledge of the community through one-to-one actions
"Every time a new company or member joins Wojo, we send them a questionnaire to find out about their business, their expectations and any specific needs they may have. This way, we update a rich database that gives us a global view of our community's expectations," explains Marine. Every week, we highlight three companies on a dedicated display in the bar, a place where there is a lot of traffic, where people take the time to read and find out more. This has led to meetings, connections, this role of facilitator is really well received. »
This questionnaire also allows for the organisation of one of the events dear to the hearts of the POs: the welcome breakfast (or afterwork), organised in small groups with a few other members who may have common interests with the newcomers. One of the objectives is to give everyone the opportunity to discover new potential clients.
In Lyon (as in the other Wojo sites), Emmanuelle and the rest of the team also organise one-to-one interviews to meet the residents. "This has given me a great deal of knowledge of the sectors, the issues of our members, and it shows them that they are important to us. As I move between the two sites, it has also allowed me to make connections from one to the other. These one-to-ones remind me of a business matchmaking agency! »
"Our objective is to share this knowledge of the community as much as possible to help companies in their development. The more interaction there is between Wojo members, the more meaningful their presence with us is: it's a win-win situation! "smiles Alix.
Events organised by the Business Partner to strengthen the community
In addition to the individual relationship with each company and independent, events promote networking, not only internally but also with the surrounding ecosystem with which the BPs also form links. Conferences, workshops, sports and artistic activities, lunches, breakfasts, the range is wide in order to multiply the opportunities to meet new clients. In Lyon, we offered drawing and music classes," says Emma, "and it was interesting to see people with very different professions coming together around a common passion. »
Some of the events are proposed by Wojo members, others are proposed by the Business Partners according to the needs and expectations expressed by the community. "In Saint-Lazare, for example, we had scheduled an event just before the lockdown to honour our "wonderwomen", the women entrepreneurs present in the various Wojo centres. We're looking forward to scheduling it again," explains Marine.
The very diverse populations that live together in the Wojo spaces bring an interesting richness. "On a daily basis, we keep our finger on the pulse of new uses in the world of work, we see the changes brought about by digitalisation: we are in direct contact with all these developments. In Saint-Lazare, we have a lot of start-ups, it sometimes takes us a while to understand what some of our members are doing and it's not always easy to put them in touch with new clients," Alix laughs, "but that makes everyday life really interesting. »
Business Partners at the heart of deconfliction measures
Since 11 May, Wojo spaces have resumed normal operations by deploying a range of sanitary measures certified by the Safe and Healthy Workplace – Covid 19 label (see details in our dedicated FAQ). Removal of some of the furniture to respect social distancing, ad hoc signage, provision of personal protective equipment at cost price, cleaning team present all the time… Wojo takes care of everything for its members.
We've done our utmost to make them feel safe without sacrificing the conviviality of our spaces," explain the Business Partners. The context complicates some of our missions, and we are thinking about how to reinvent interactions. »
Read also : How to make social distancing respect at the office
While waiting for the return of face-to-face events, webinars are already planned for June and July. Launched during the lockdown on the Community platform, the hashtag #WojoBoost connects members who want to rely on the community to boost their business in a difficult context by communicating on their services in order to find new customers: and it works!
Ambassadors for workspitality by Wojo
"Once the sales and IT teams have completed their mission, the Business Partners are finally the last link in the chain, in direct contact with the members. We are the embodiment of the Wojo promise", explains Alix Dupont. We have a role to play as ambassadors," agrees Emmanuelle, "it's a key part of our job. It's exciting because the community is changing a lot, which brings us new challenges. »
In Business Partner, there is Business," adds Marine Delacour. We are there to help them do business, to find new customers, and to do that, we have to take an interest in the members, in what they do, in their habits. We are not part of their team, but we are part of their daily life, we accompany their successes, we are also there when there are more complicated moments. »
Business Partner, in a few words, this gives us
Conviviality, reactivity, attention for each member, the ability to take an interest in others, a thorough knowledge of the Wojo community, great versatility to meet all expectations, the desire to propose impactful events, likely to create links… "Humanity above all", Alix insists in conclusion. Human beings above all", Alix insists in conclusion!
So, come to the Wojo reception area to discover your Business Partners and their communicative energy.
Thanks to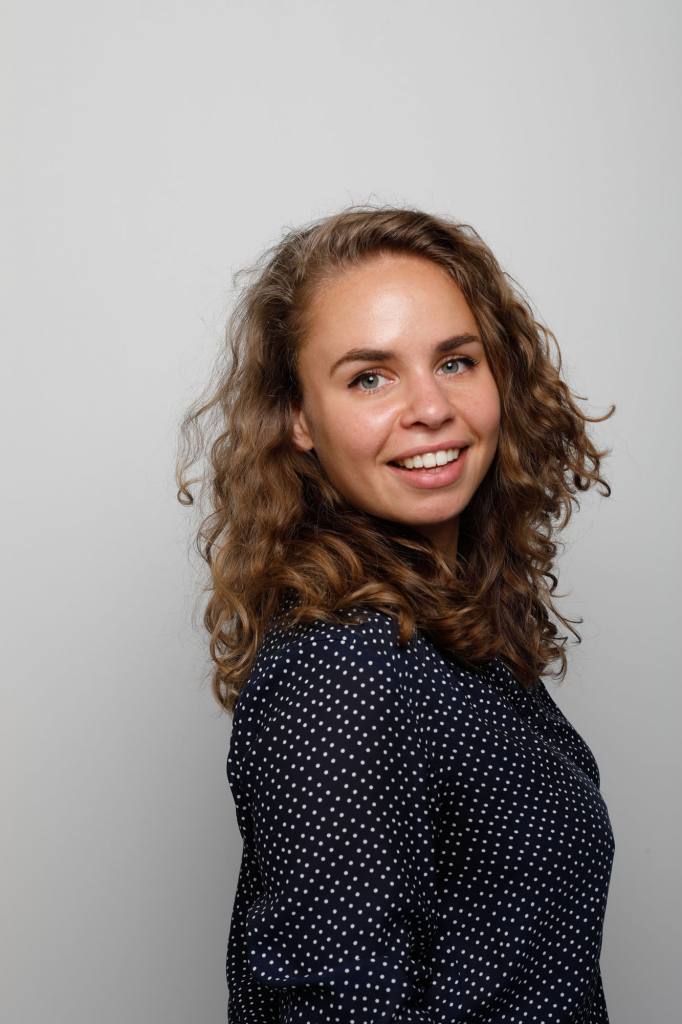 Emmanuelle Aubert, Business Partner at Wojo Part-Dieu and Grand Hôtel-Dieu in Lyon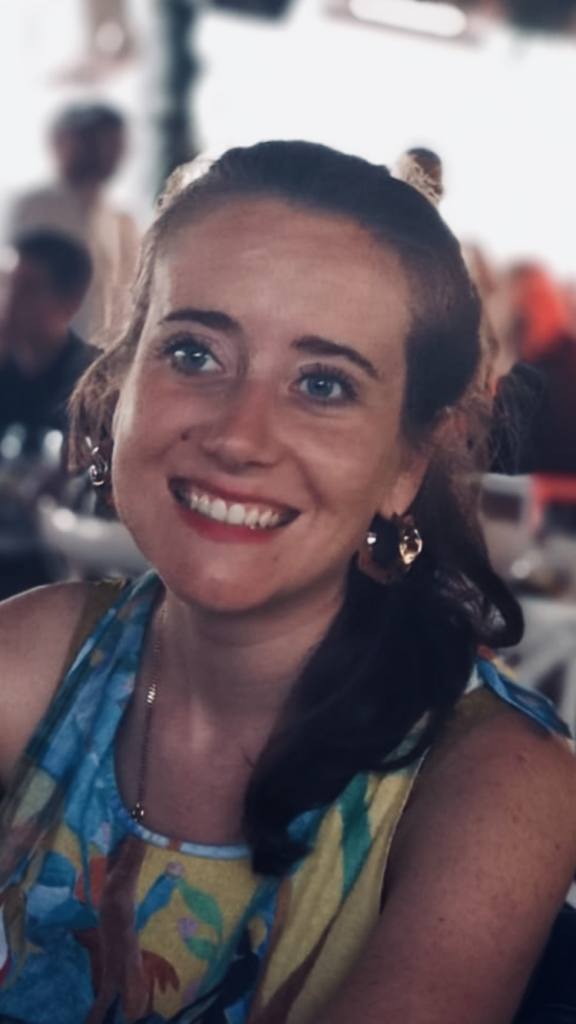 Marine Delacour, Business Partner at Wojo Paris Tolbiac


Alix Dupont, Business Partner at Wojo Paris Saint-Lazare