The seventh continent of plastic, the sixth mass extinction, record levels of CO2 in the atmosphere… the planet is in a bad way, and it is hard to deny it. Faced with the climate and environmental emergency, researchers are hoping to find the ecological innovation capable of saving the world. Solutions to many problems already exist, but strangely enough, are far from being adopted en masse. What if you could make a difference? Find out how to stop the world from ending.

1 – Stop food waste with edible tableware
Two solutions in one: as an alternative to plastic that ends up in the oceans, or single-use cardboard, several companies have launched lines of biodegradable and even edible dishes and cutlery.
Biotrem markets waterproof, oven- and microwave-proof tableware… made from natural wheat bran, which can be crunched if you are hungry at the end of a meal. We say: cook in smaller quantities, fill your plate less and eat it instead of throwing away kg of food every day!
The Belgians from Do Eat have launched a range of edible bowls, trays and verrines, suitable for receptions and catering. You can accompany them with cutlery designed by Bakeys: made from millet, rice and wheat flour, flavoured with cinnamon, ginger, sugar or mint, they have won over millions of users since 2011, who are delighted to combine a sweet tooth with a desire to save the world in a single gesture.
2 – Stop deforestation: turn your working documents into toilet paper to save the world
This brilliant idea comes from Japan, where engineers have developed a machine that turns documents into toilet paper in just 30 minutes. The sheets are cut into thin strips, immersed in water, and turned into ready-to-use rolls. Don't snicker: when you consider that the production of toilet paper requires the cutting of 27,000 trees a day worldwide1, and a massive consumption of water and chlorine, you'd think that using our old reports for this noble cause is not so far-fetched.
Intrigued? We'll show you how the White Goat Paper Recycler works. It hasn't been as successful as it should be, but it's up to you to pass this link on to your general services manager to get the ball rolling!
3 – Stop fossil fuels: green innovations turn poop into energy
Let's keep flying high with two inventions that use faeces as a source of energy.
Israeli researchers have devised a "cooking" system that converts human solid waste into fuel and nutrient-rich fertiliser. This "hydrothermal carbonisation" technique heats up our large commissions to turn them into hydrochar, a coal-like substance that can be used as a fuel to produce energy.
In Singapore, the architectural firm Spark is experimenting with a prototype toilet that generates electricity… from faeces. The Big Ass Toilet (it's all in the name) was designed for developing countries, where more than 2.5 billion people have no toilet or drainage system. Printed in 3D, these toilets of the future use solid waste to turn it into electricity via a micro-cogeneration unit buried underground. Each Big Ass Toilet will have a lifespan of 10 years, and can provide electricity for a hamlet of eight homes.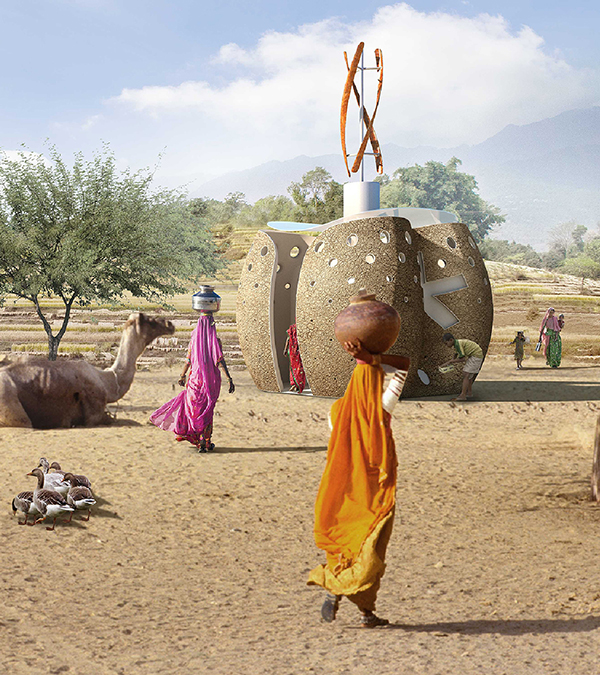 If developed on a large scale, these ecological innovations would meet two major challenges. Improving hygiene in areas without solid waste disposal systems, and helping to reduce the use of coal as a fuel, an energy source that emits a lot of greenhouse gases.
4 – Stop abusive electricity consumption: being able to recharge your mobile anywhere without giving up on saving the world
Here's a Canadian invention that answers a truly vital emergency: never again run out of battery power, even in the middle of nowhere, AND (above all) save the planet the KW needed to continuously recharge our mobiles (we'll be 5.9 billion smartphone owners by 2025 (2)…). Waterlily is a portable turbine weighing only 1.3 kg that uses the energy of water or wind to recharge your electronic devices. The stronger the current or wind, the faster it charges: depending on the weather conditions, you can expect to charge a smartphone via a USB connection in 2 to 4.5 hours. No wind or river? A crank allows you to produce this energy yourself: count 10 minutes of elbow grease for a 5-minute call.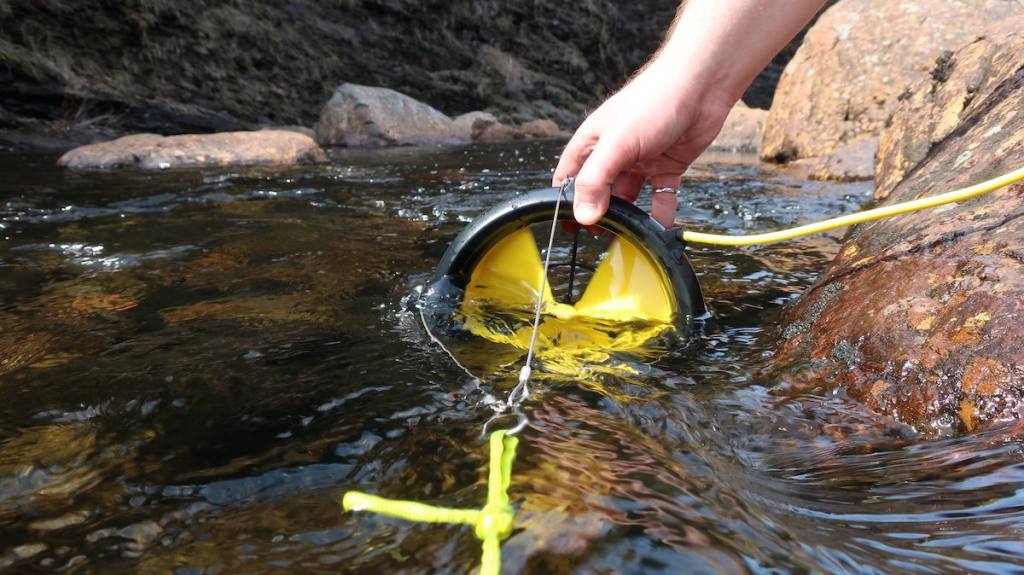 5 – Stop wasting water: the eco-friendly shower curtain
Invented by Elisabeth Bucher, Spiky is a shower curtain that swells with moisture to eject you if you fall back asleep under the hot water jet, or revisit the entire Mylène Farmer repertoire while washing your hair. Unfortunately, this invention, created in 2015, does not seem to have found an investor to take the step from a far-fetched idea to a real ecological innovation. Yet it would have been appropriate to massively deploy this solution for enthusiasts who always turn on the taps fully, even to wash their winkles. Will you be the business angel of this funny idea?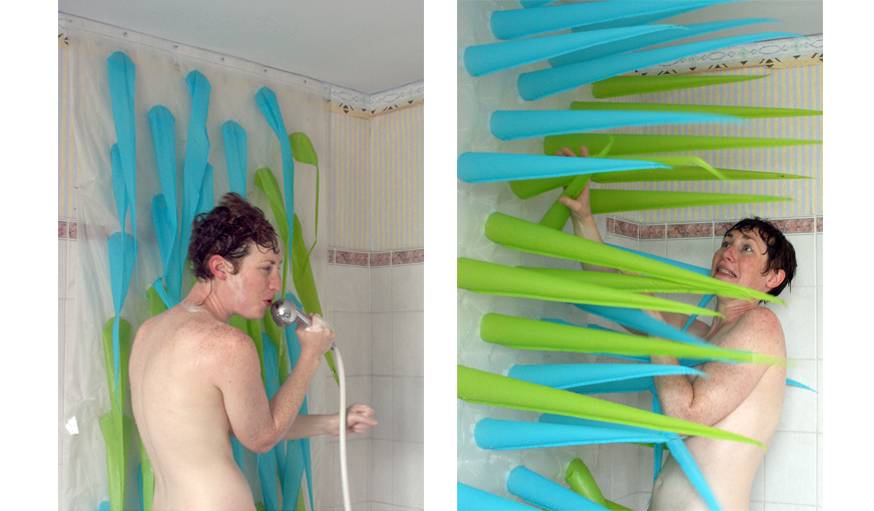 6 – Stop transport saturation and GHG emissions: teleworking to save the world
This is another under-exploited innovation that could reduce our carbon footprint. Yes, third places are a factor of ecological transition! When we know that each day teleworked for 28.8 million workers represents 1h10 of transport avoided on average, which is the equivalent of 6 billion hours of travel, 4 billion litres of fuel saved and 6 billion M3 of CO² not emitted, we think that any eco-responsible company should grant at least one or even two days of telework per week to its employees
Read also : New spaces – Wojo commits to environment
While waiting for ecological innovation to save the world, you can already reduce your environmental footprint by reducing your daily commute to the office by choosing a coworking space close to your home for your teleworking days. Between the Wojo spaces, their quiet or lively spaces, or the 300 Wojo Spots already open all over France, there is bound to be a Wojo made for you.
In summary
We applaud all these good ideas, and we hope that they will see the light of day on a large scale in the near future in order to have a rapid impact on our ecosystems and perhaps save the world, which is in great need of help?
And for more innovation and serious, proven sources of inspiration, we invite you to visit the very serious Sparknews website, which is full of good reasons to believe in our creative genius.
1 – Source Maxi-sciences
2 – Source Pew research center